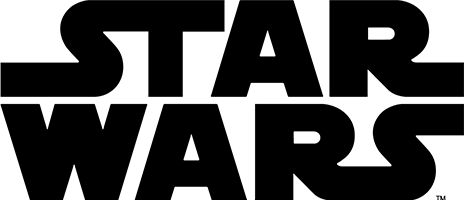 Star Wars™
LEGO®
6136358
Snowspeeder™
Snowspeeder™

4.3826

5

115

.
Average rating4.4out of 5 stars
Kihuta LEGO® Hidden Side™-i TASUTA Kiirendusauto abil, mille saad üle 45 € ostudega.*
Hoiatus!
Lämbumisoht.
Väikesed osad.
Vana toode
Otsi veel sarnaseid tooteid:
Saa endale tõeline Star Warsi klassik: T-47 Snowspeeder. Selles LEGO® interpretatsioonis ikoonilisest õhusõidukist, mida fännid Star Warsist mäletavad: Komplektil Episood V "Impeeriumi vastulöök" on kõik detailid, mida ootad, k.a avanevad õhkpidurid, pöörlev tagumine relv ning avanev kokpit, kus on ruumi kaasasolevale mässajate Snowspeederi piloodi ja mässajate Snowspeederi kahuriväelase minifiguurile. Mudeliga tuleb kaasa väljapanekualus ja infosilt nii, et see võiks igas LEGO Star Warsi kollektsioonis aukohale paigutuda.
Sisaldab kahte minifiguuri: mässajate Snowspeederi piloot ja mässajate Snowspeederi kahuriväelane.
Sellel on keerukad ja autentsed detailid, avanevad õhkpidurid, pöörlev tagarelv ning avanev kokpit, milles on ruumi kahele minifiguurile.
Kinnitage Snowspeeder väljapanemiseks faktisildiga alusele.
Avalda oma sõpradele muljet selle klassikalise Star Warsi Snowspeederi mudeliga.
Sisaldab 2 kahurpüstolit.
Lisatarvikute alla kuuluvad elektrilised binoklid, Snowspeederi piloodi kiiver ja Snowspeederi kahuriväelase kiiver.
Väljapanekualusel oleva Snowspeederi kõrgus on pöe 21 cm, pikkus 39 cm ja laius 29 cm ning kõrgus ilma aluseta on 11 cm.
Ehitusjuhised
Tasuta tavatarne 4–6 tööpäeva jooksul kõigile üle 55 € toodete tellimustele!
Kiirtarne on maksmisel saadaval.
Kohandatud osade tellimused saadetakse toodetest eraldi ning nende töötlemine ja tarnimine võtab rohkem aega.
Avamata tooted võib täieliku tagasimakse saamiseks tagastada 90 päeva jooksul pärast tellimuse kättesaamist.
Kehtivad mõned erandid. Lisateabe saamiseks külasta meie tarnete ja tagastuste lehte.
Klientide arvustused
Üldhinnang
Average rating4.4out of 5 stars
85% Soovitaksin seda toodet
Hinnang
Üldine kogemus
Mängukogemus
Average rating3.4out of 5 stars
Raskusaste
Average rating3.6out of 5 stars
Hinna ja kvaliteedi suhe
Average rating4.2out of 5 stars
Võtke arvesse, et arvustuse kasulikkuse hindamisel kogub ja talletab meie usaldusväärne kolmandast osapoolest teenusepakkuja teie IP-aadressi üksnes selleks, et takistada samalt IP-aadressilt mitme hinde andmist. Selleks et teada saada, kuidas isikuandmeid oma kontrolli all hoida, lugege meie privaatsuspoliitikat.
Arvustused