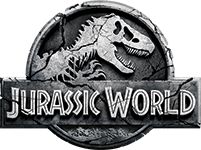 Jurassic World™
LEGO®
6103344
Raptor Rampage
Retired Product
Raptor Rampage

4.6

5

20

.
Average rating4.6out of 5 stars
FIND MORE PRODUCTS LIKE THIS
Product Details
Fend off raptor attacks on the mobile vet unit!
Item

75917
Ages

6-12
Pieces

324
Features
Watch out! The mobile vet unit is under attack from Blue and Charlie, two marauding raptors. Drive the powerful vehicle at top speed to evade their charges. Join Owen on the motorbike to distract the dinosaurs and lure them away with the flare. Fire the rotating rooftop shooter to repel the raptors and put them to sleep with the ACU trooper's tranquilizer gun. Includes 3 minifigures with a weapon and assorted accessories: an ACU trooper, Owen and Claire.
Includes 3 minifigures with a weapon and assorted accessories: an ACU trooper, Owen and Claire
Mobile vet unit features a driver's cockpit for a minifigure, opening rear door, detailed interior, assorted tools and a rotating rooftop shooter
Raptors (Blue and Delta) each feature posable arms, legs, neck and snapping jaws, plus raptor headgear elements
Motorbike also included
Includes the ACU trooper's tranquilizer gun
Accessory elements include Owen's knife and Claire's mobilephone(plate with decoration)
Drive the mobile research unit at top speed
Repel the raptors with the rotating rooftop shooter
Distract the dinosaurs with Owen's motorbike and flare
Fire the tranquilizer gun to bring down the beasts
Create your own thrilling Jurassic World action scenes
Mobile vet unit measures over 4" (11cm) high, 6" (17cm) long and 2" (7cm) wide
Motorbike measures over 1" (3cm) high, 2" (6cm) long and under 1" (2cm) wide
Raptors (Blue and Delta) each stand over 2"  (7cm) tall
Building Instructions